Monument Buildings, Prima Commercial's 93 bedroom student accommodation is located in Liverpool City Centre, just a few minutes walk from the University of Liverpool, Liverpool School of Tropical Medicine, Liverpool John Moores University, and close to all local amenities.
It has CLASS accreditation (Citywide Landlord Accreditation Safety Scheme) which was issued by Liverpool City Council, and we abide by Liverpool Student Homes code of practice.
We have 17 individual flats ranging from 1 bedroom, self-contained flats to flats with 9 bedrooms, and available facilities include:
Caretaker and staffed reception

On-site launderette

24 hour CCTV in operation for added security

Broadband internet

All rooms and communal areas are fully furnished to a high standard
+ Room Descriptions
Find out more about the features in each individual flat by clicking here.
+ FAQs
How do I pay my rent?
You can choose to pay by the following methods:
Yearly in advance

Monthly by direct debit – over 8 calendar months

3 term payments, in line with student loan
I am an international student. How do I pay my rent?
You can either pay the full year when you move in, or pay half of the yearly rent in September and the remainder of the yearly rent in January.
How long is the contract?
Prima Commercial offers a 42-week contract. The contract starts in September and ends in June.
How can I reserve a room?
You can download an application form or collect one from reception. The completed form should be returned to Monument Buildings along with a £100 retainer fee. The retainer fee secures your room for September. If your plans change and you do not require accommodation, the retainer fee is non refundable. Students who reserve and take up occupancy in September will have the retainer fee credited to their rent account. Students should note when requesting accommodation that rooms can only be reserved to the full occupancy of the flat. For example if you would like flat 17 (4 bedroom flat), 4 application forms and 4 retainer fees must be submitted.
What furniture is provided in the communal area?
The lounge areas have 2 leather sofas and a dining table with chairs. In flats that do not have a lounge area, the kitchens have a dining room table, along with under counter breakfast stools in some flats.
What furniture is provided in the bedrooms?
The furniture in the bedrooms consists of a bed with mattress, bedside table, chest of drawers, wardrobe, notice board, computer desk and chair.
+ Apartments & Location
Spacious apartments offering fabulous access to John Moores University, Liverpool University, Liverpool School Of Tropical Medicine (all one-10 minutes away) and Liverpool ONE (15 minutes walk away). The kitchens and shower rooms have been recently refurbished to provide high quality facilities; some of the larger flats also have a full sized bath now as well as showers.
Good size single bed bedrooms with large communal room, lounge and separate kitchen in the larger flats and kitchen with dining area in the smaller ones. Our rooms vary from double bed self contained flats to single bed two room, three room, four room, five room, six room, eight room, nine room flats.
Monument Buildings has an on-site Facilities Manager serving the apartment block. Full CCTV coverage of all communal areas and entrance is included, as well as emergency night time call out cover and separate storage space and bicycle parking available. It is very secure as all flats are above ground level with up to four locking doors between your room and outside the front entrance. We also have four self contained flats with a double bed, own kitchen and bathroom. These can be rented as a single occupancy or if you have a partner/married can be rented as a two person flat for a small extra charge.
+ Costs
All rooms in shared flats from as little as £89 per week including all utilities and high-speed internet access. Self-contained flats with double beds, lounge, bath/shower, toilet and new kitchens and cooker are £115 for single occupancy and £130 (£15 charge for bills for partner) for students that have partners or are married.
Rental costs are:
£110 per week for 9 weeks or less
£99 per week for 10 - 20 weeks
£89 per week for 21 weeks or more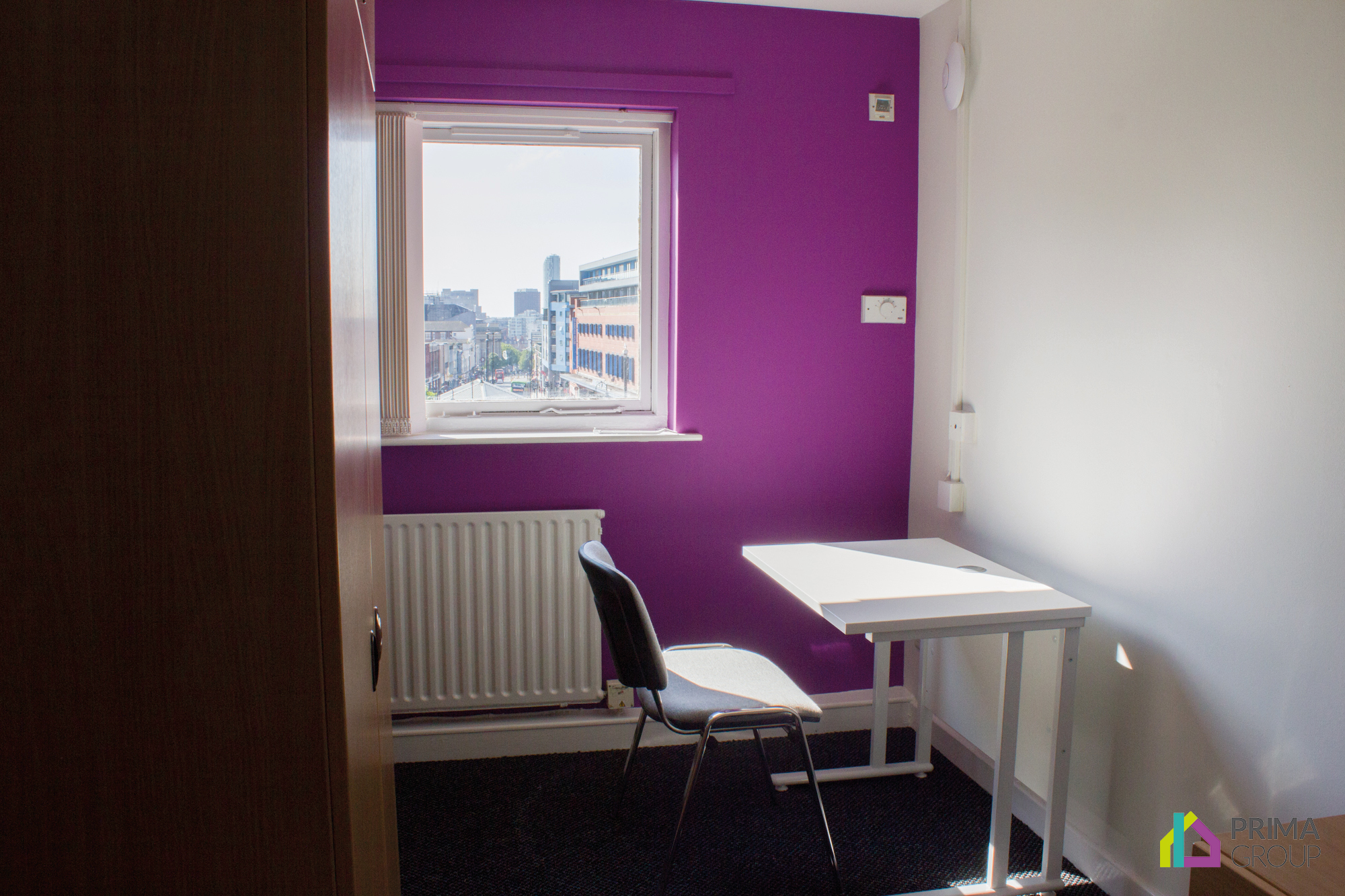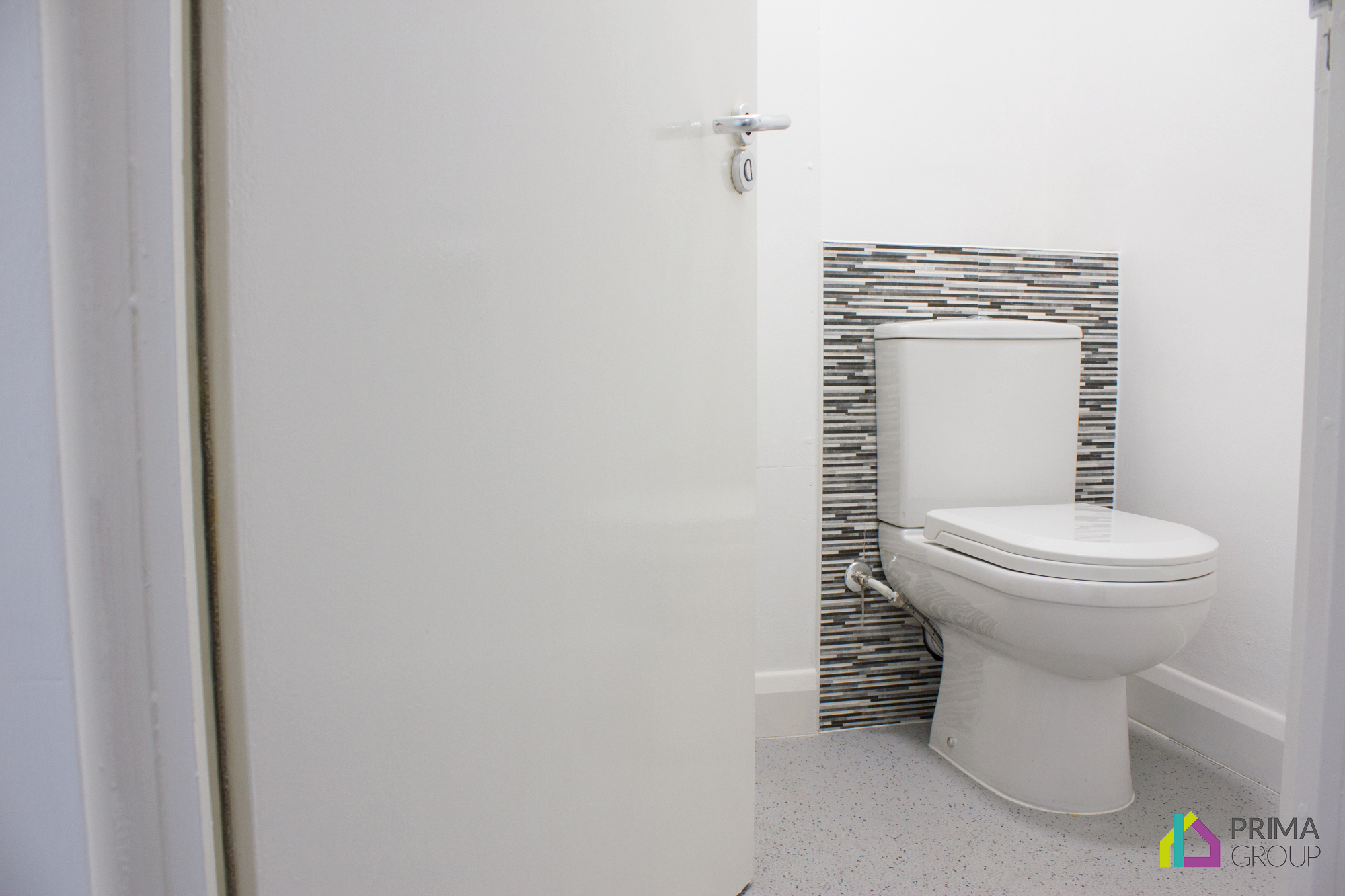 Get in touch with us using the form below
Please check your junk/spam email if you don't see a response from us within a few days.